Infamous Brewery
About The Brand
Infamous Brewing was founded by a group of people who shared passion for quality beer and the goal of delivering great handmade craft beer in small batches. Despite coming from very diverse backgrounds, we were all drawn to the craft and the excitement of the ever-growing craft beer scene in Austin. We built our initial brewhouse from the ground up. We did not buy a pre-fabricated system because we believed that we could replicate that on our own. We also couldn't afford a shiny new system without asking other people to pay for it. So piece by piece and part by part over a nine month period, we built the system that we are currently brewing on. Come take a look - it's pretty cool what a few dudes, nine months and a bunch of beer can do!
We Currently Stock: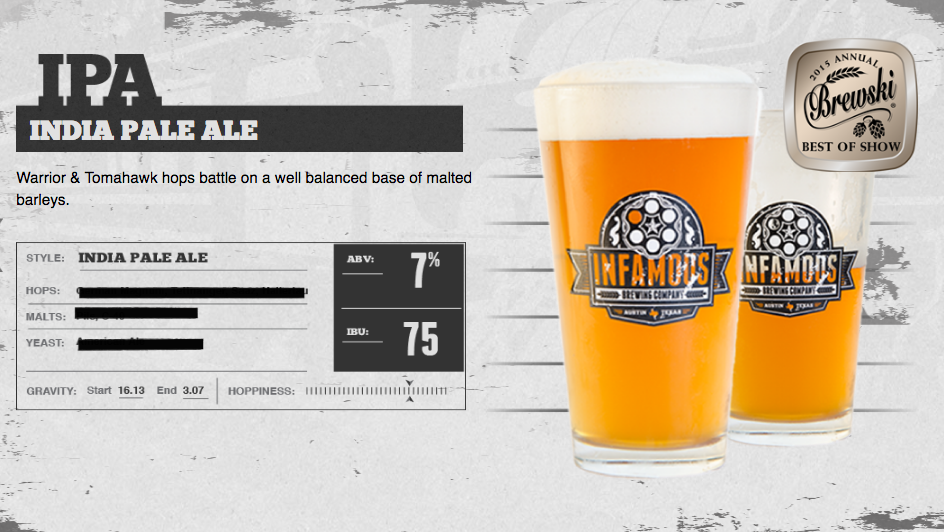 Infamous IPA
IPA | ABV: 7
Warrior & Tomahawk hops battle on a well balanced base of malted barleys.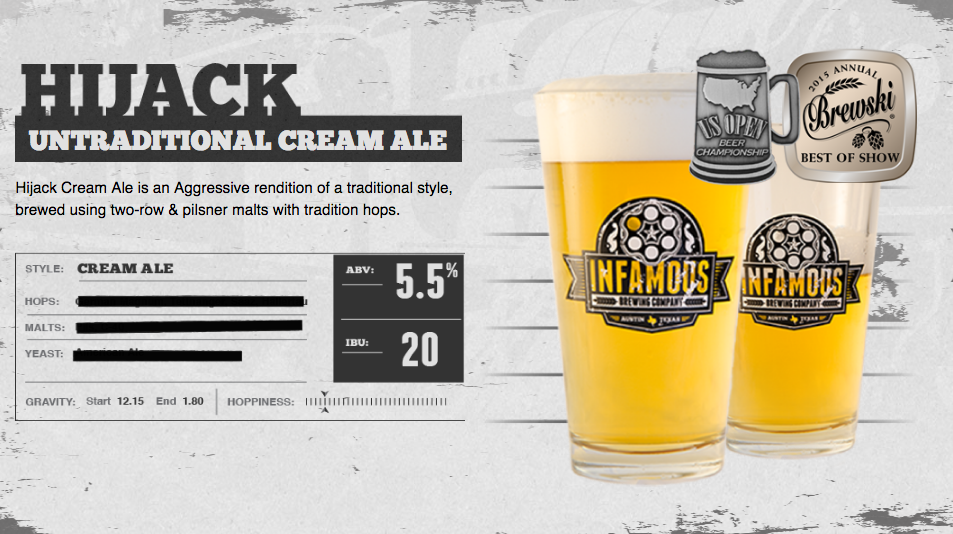 Infamous Hijack Cream Ale
Cream Ale | ABV: 5.5
Hijack Cream Ale is an Aggressive rendition of a traditional style, brewed using two-row & pilsner malts with tradition hops.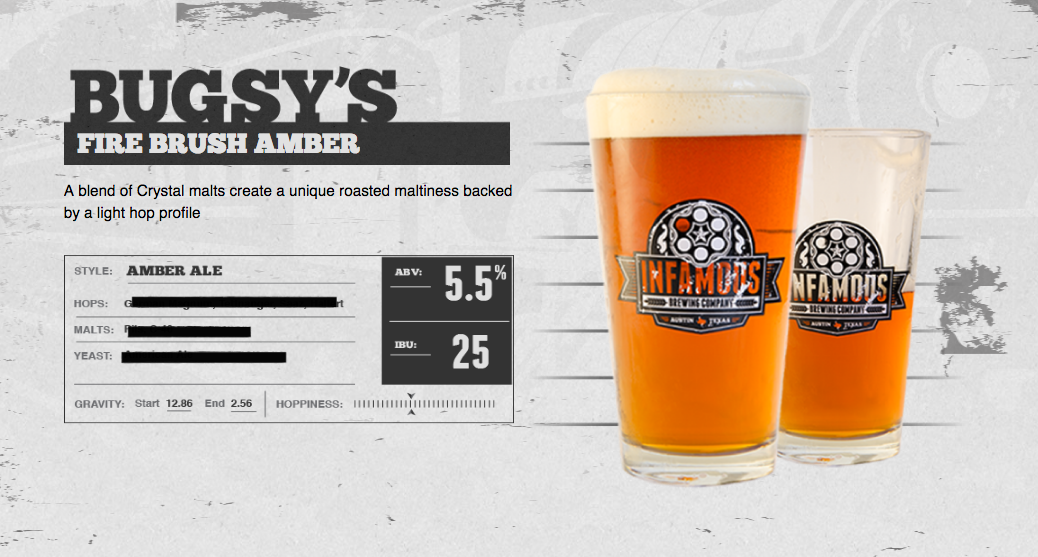 Infamous Bugsy's Fire Brush Amber
Amber Ale | ABV: 5.5
A blend of Crystal malts create a unique roasted maltiness backed by a light hop profile.